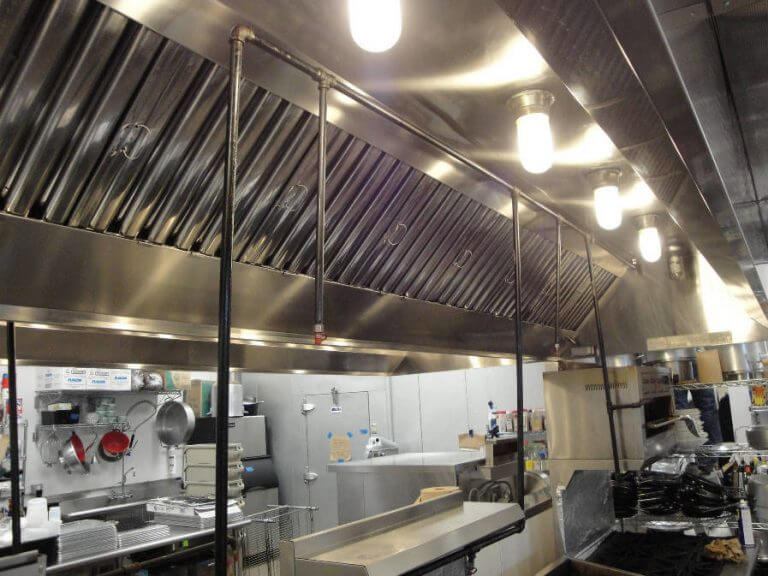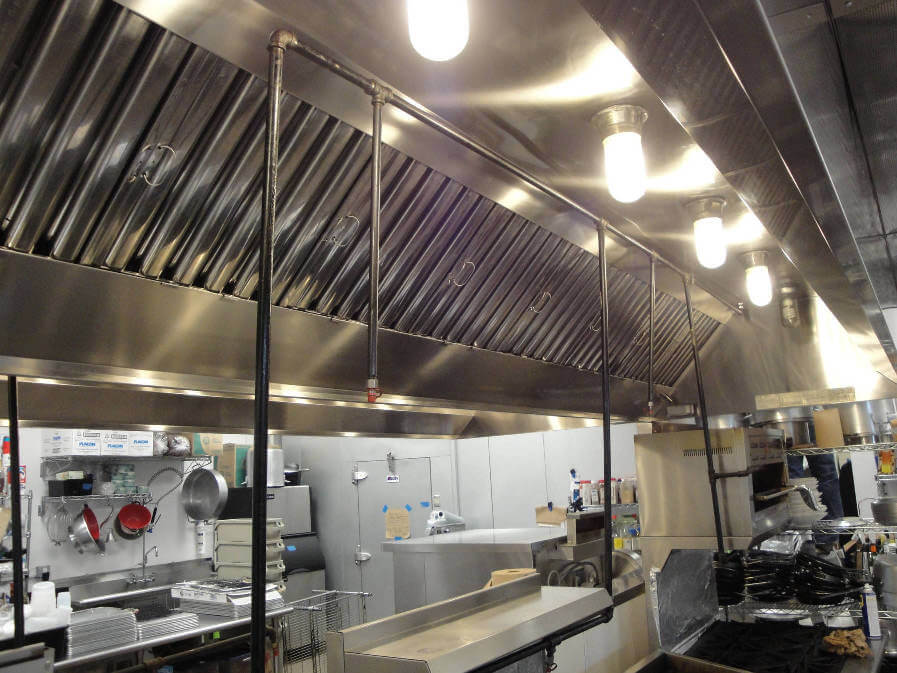 Kitchen Exhaust System Cleaning
Minneapolis, Minnesota
Minneapolis Hood Cleaning is the leading service provider for kitchen exhaust system cleaning in Minneapolis. We have a team of experienced professionals that have been providing these services for many years. Our knowledge in this field of work and our commitment to continue to learn about the regulations regarding hood cleaning is unmatched. Whether you own a restaurant, diner, fast food franchise, or commercial kitchen, we have all the equipment and methods to make sure your kitchen looks good as new. We make sure your business is up to code and will pass any inspection. If you want to know more, visit our ABOUT US page.
One of the main reasons why kitchens have fires occur is because of poor handling of kitchen exhaust system cleaning. I'm sure there are daily cleaning activities for each staff member of the restaurant kitchen, but it's nothing like deep cleaning. In fact, many restaurant staff members tend to cut corners when cleaning to rush out of the building. No disrespect to restaurant staff, but deep cleaning is something that doesn't get done often which is why every restaurant needs a hood cleaning company in Minneapolis. The grease and grime buildup in the exhaust hood system is the main cause of fire even with hood filters installed. Hood filters also get damaged and not replaced as often as they should. Since hood filters block your view, you don't see the grease and residue buildup on the other side of the filter itself. This is when all it takes is a spark for a fire to start in the kitchen.
With our kitchen exhaust system cleaning service, you'll never need to worry about the lifespan of the equipment in your kitchen especially the exhaust hood. We have safety procedures we follow and use non-corrosive supplies to clean all kitchen equipment.
Our areas of service are in Eden Prairie, Edina, Shorewood, Chanhassen, Deephaven, Shoreview, Lakeville, Plymouth, and Minneapolis area of Twin Cities. We serve all of Hennepin County and if there is an area that you might feel to be out of distance, don't hesitate to just call and ask us. We're sure we'll be able to help you and your business.
When you call us or fill our contact form, you'll get a specialist on the line to answer any questions about the process of cleaning your kitchen. Feel free to ask us anything about our restaurant hood cleaning services. Our quotes are competitive and we're sure that you'll appreciate our great service that comes along with it. The important thing is to get your kitchen super clean and inspection ready. Let's set up your appointment for a FREE walk-through so you know exactly what your kitchen needs. We appreciate you for giving Minneapolis Hood Cleaning a chance to work with your business.
MINNEAPOLIS HOOD CLEANING
proudly serves the Minneapolis Metro area for kitchen exhaust system cleaning and is fully insured, certified, bonded and licensed.