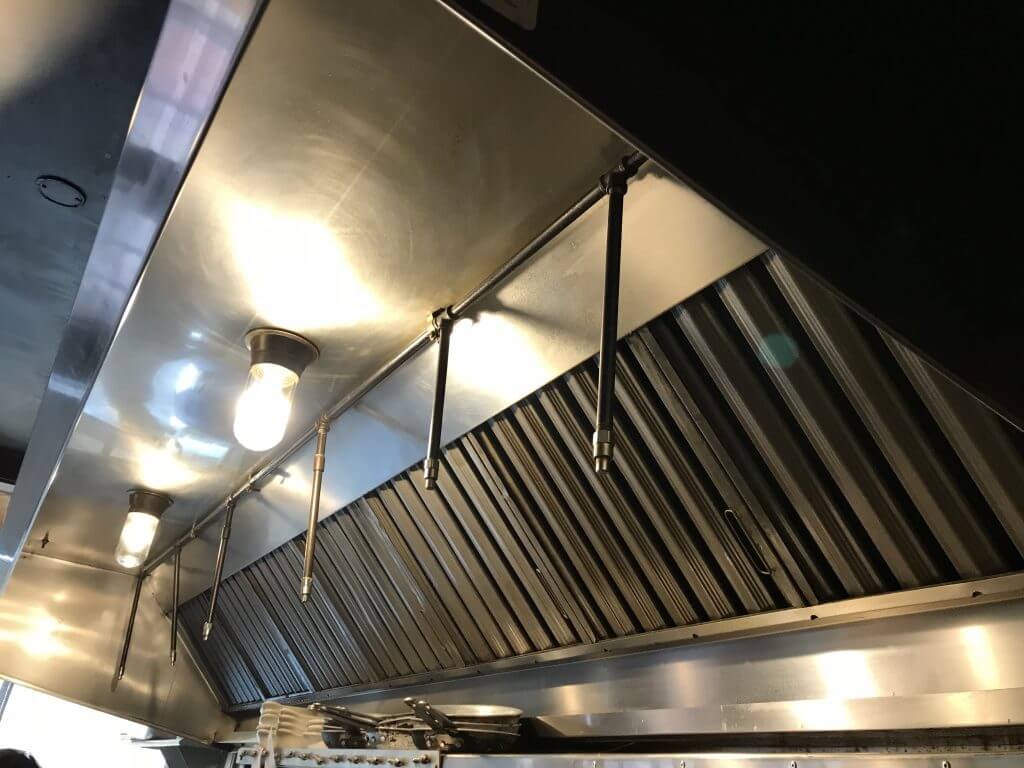 About Minneapolis Hood Cleaning
Are You In Need Of A Professional Hood Cleaning Company For Your Restaurant Kitchen?
Minneapolis Hood Cleaning serves many restaurant businesses and provides maintenance and cleaning services to better help restaurants pass inspections, keep the kitchen clean, and improve their image. We do full kitchen cleanings which will include the air ducts, roof area where the exhaust is, exhaust hood filters, systems, etc.
We have a professional team with technicians that have years of experience and knowledge of different restaurants and exhaust hood systems. Our service plans start with an initial inspection of your restaurant or kitchen where we walk through with the manager or owner and detail places we believe that need cleaning. We also inspect appliances and kitchen equipment that are critical points for health inspections so we can work on it. We want your equipment to last longer and be fully functional. We take photographs and inform you if you need equipment replaced, repaired, or cleaned. Many daily cleaning duties done by staff are usually done at end of shifts when staff is tired. That's why we believe that you need a professional service business to aid you in helping keep your kitchen clean. We want to satisfy your business needs and keep your kitchen clean.
What's our story?
I grew up in Minneapolis as a young kid but moved to Chicago because of a divorced household. I would stay in the summers in Minneapolis and to Chicago for the school season. When I turned old enough to work, I got a job in a cleaning company with a family friend for a summer. I went to college in Chicago, but I knew I wanted to really be a tradesman and not necessarily a liberal arts major. I loved the business side of hood cleaning businesses and restaurant businesses. I learned what I could and worked hard to move up the ladder as an employee.
While in college, I decided to major in business administration to better understand how to scale a business and expand my knowledge. I quickly became a team leader and manager thereafter with my job. I also got another job in Chicago in another hood cleaning company.
When I graduated from university, I knew I wanted to continue with this business, but I wanted to own it. I took a leap of faith in myself and decided to move back to Minneapolis to begin my new venture in serving restaurant business owners. I'll never forget all the things I learned as an apprentice and I find joy in training others about true hard work and work ethic.
That's a short story about how Minneapolis Hood Cleaning was born and where I got my experience from. If there is any passionate business owner that knows the ins and outs of restaurant kitchens, then it's the owner of Minneapolis Hood Cleaning. If there is ever an issue in your kitchen, diner, cafeteria, or restaurant then this team will know the best way to avoid headaches while saving you money. We might not need to replace any equipment and we'll keep your kitchen long-lasting. With our custom maintenance plans, you'll keep your restaurant 100% functional and keep yourself stress-free.
Feel free to call for an appointment for us to visit and do your FREE walk-through of your restaurant. We'll give you a great quote for a high-quality cleaning. We're looking forward to meeting you. If you have questions before we schedule, please CONTACT US.