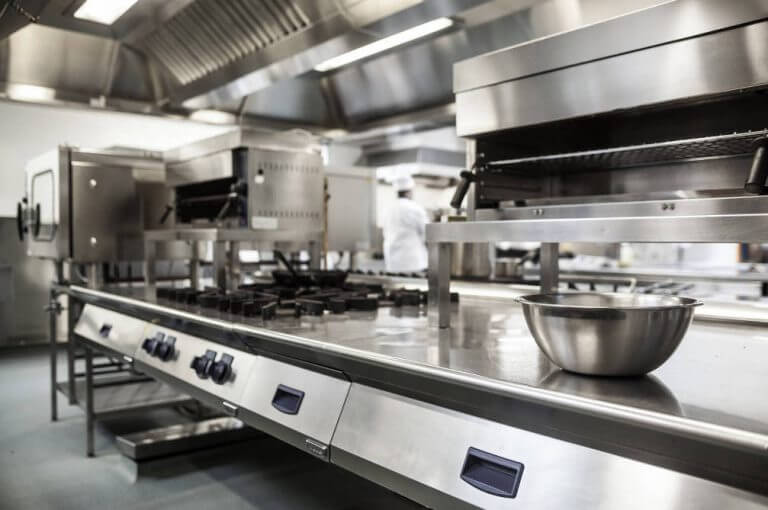 Commercial Kitchen Cleaning Minneapolis, Minnesota
Minneapolis Hood Cleaning is your expert hood and kitchen cleaning business in Hennepin County. We operate in Minneapolis and the nearby cities around it and we help restaurant owners and managers keep their busy kitchens stay clean.
We have a team of highly trained technicians that have years of experience and expertise in this field of work. We carry with us all equipment necessary to fulfill your needs. We have a good reputation for our work and we intend on keeping it that way. We won't keep our #1 status by being wrong. Our work speaks for itself and our clients that have stayed with us for many years have helped us get the word out that we're in fact the best in the Twin Cities. If you have a restaurant kitchen that is in need of disinfecting and making that kitchen shine again, we're your best bet for commercial kitchen cleaning. To learn more about Minneapolis Hood Cleaning, just visit our ABOUT US page.
We not only work with restaurants, but we also work closely with cafeterias for government and school buildings. We've also worked with commercial kitchens, diners, bars, etc. The kitchen equipment, appliances, and systems are all closely related or are usually by the same manufacturer. We have extensive knowledge of these appliances and know how they work. We've repaired, replaced, and kept these appliances clean and long-lasting.
Our hours are 24/7, but our cleaning hours are usually during the hours when restaurants are closed. It helps us and helps you to get the job done quickly. The most important thing for us is to have your restaurant's image remain on good terms with the public and with your local inspector. We wouldn't want a poor score or any code violations to affect your business.
We'd like to schedule all appointments and cleaning around your time so we can show you how we do full kitchen cleanups. It's not easy keeping our place as the #1 hood cleaning business in Minneapolis, but we'll show you why our clients choose us and hopefully why you will choose us as your preferred service provider. Our workers are never late for cleaning appointments because we know that you're most likely on a tight schedule. Whether you're in Eden Prairie, Edina, Shorewood, or any other nearby city in the St. Paul / Minneapolis metro area, our techs will be there on time to clean your kitchen.
If you believe our commercial kitchen cleaning service is what you need here in Minneapolis, then look no further and CONTACT US or book a consultation. Our specialist will be on the phone with you to ask you about your needs and guide you to the next step.
Our company is licensed, certified, bonded, and insured for commercial kitchen cleaning.
MINNEAPOLIS HOOD CLEANING
Check out our page on Restaurant Hood Cleaning.
is Proud to Serve Minneapolis, Minnesota.