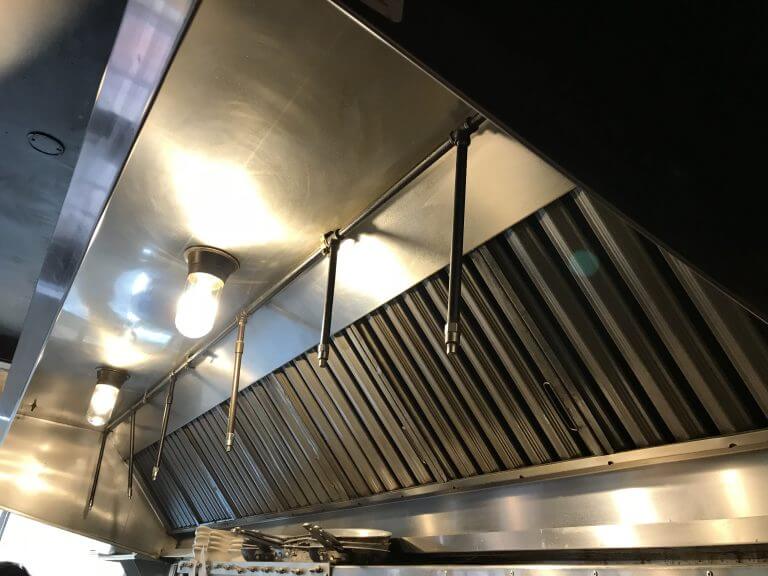 Hood Filters Service
Minneapolis, Minnesota
If you're in the Minneapolis area and have a restaurant or commercial kitchen, one of the most important areas when it comes to inspections for health and fire hazards, is the exhaust hood. In the exhaust hood, there are filters that separate and contain grease. It is a layer of protection for any commercial kitchen and it should be for yours too. There are different types of hood filters such as aluminum, galvanized, and stainless steel. They should be NFPA approved to prevent fires and they are an important part of your ventilation system to work with efficiency.
Depending on what type you decide to get and if it fits your exhaust hood, every hood filter should be watched periodically to maximum effectiveness. A good hood cleaning filter should prevent grease buildup in the exhaust hood system because it could cause fires in the long term.
If your restaurant or business has a high volume kitchen then you'll need a good hood filter that can handle it. Stainless steel or galvanized is your best bet. They'll withstand corrosion and last longer. Typical hood filters last from 8 to 24 months depending on the volume of food orders in the kitchen. It's important to have a technician that can be there immediately for a replacement. A faulty hood filter will allow grease into the ventilation system which will end up in higher costs in the future. Keeping your kitchen clean at all times will maximize the lifespan of your hood filter and exhaust hood system.
There are also different types of baffles and hood filters for different types of cooking. They're specialty hood filters but are used primarily for kitchens that cook with mesquite or charcoal.
To clean a hood filter, it is preferred to hand wash them rather than to use machinery. Since it was mentioned earlier that some filters are made of aluminum or stainless steel, they can be damaged due to any bleach or cleaner fluid. It's acceptable to place in a dishwasher, but also make sure to remove any grease still stuck after it is done with the washing. Another great method is to have an area where the filter can soak during off-hours. Just remember to not use any cleaner that can cause the metal to corrode. Inspection of hood filters should be done every time they're cleaned and replaced if any wear and tear, holes, or dents in the metal.
Now to replace a hood filter, you'll need a technician that knows what they're doing. Hood filters are constructed either by being welded or riveted. That can all be taken care of though by our company Minneapolis Hood Cleaning. We care deeply about the safe environment that we help maintain for our clients in the restaurant industry. Visit our ABOUT US page for more details. If you want to hear more about how we maintain kitchens and keep them clean and sanitary, CONTACT US and get to know us. Thank you for considering the pros at Minneapolis Hood Cleaning.
MINNEAPOLIS HOOD CLEANING
proudly serves all of Minneapolis area for hood filter services.
proudly serves the Minneapolis Metro area for kitchen exhaust system cleaning and is fully insured, certified, bonded and licensed.
Check out our page on Restaurant Hood Cleaning.